Regular price
Sale price
$30.00 USD
Unit price
per
Sale
Sold out
The Kids Vitamin Patch - 28 day
The last thing a kid wants to do is chew on a chalky, artificially flavored vitamin. Just stick the Kids Multivitamin Friendly Patch on your little one, and they'll be free to run around and be a kid! Our Vitamin Patch is infused with all the vitamins essential for growing youngsters.
Each package contains a 28-day supply of Patches.
The Friendly Patch products are WERCSmart Certified to ensure formulation ingredients and consumer safety compliance. This 3rd party program represents a safety commitment to our customers and our environment.
Comfortable Patches: These Plant-Powered patches are made in the USA without carriers, no fillers, no artificial flavors, no GMO's. Designed for long wear, it's easy to put on and provides 8-12 hours of continuous benefits, thanks to its time-release technology. Experience effortless comfort with our health patches.
Key Ingredients for Kids Vitamin Patch - 28 Patches

Ingredients

Vitamin A Palmitate (Retinol Palmitate) (.4mg)

Vitamin C (Ascorbic Acid) (15mg)

Vitamin D3 (.015mg)

Vitamin E Acetate (5mg)

B6 Vitamin (Pyridoxine HCl) (.6mg)

B9 Vitamin (Folic Acid) (.12mg)

Vitamin B-12 (.0012mg)

Vitamin B7 (Biotin) (.012mg)

B5 Vitamin (D-Calcium Pantothenate) (2mg)

Potassium Iodide (.09mg)

Zinc Glycinate (2mg)
Benefits of Kids Vitamin Patch - 28 Patches

Benefits of Kids Vitamin Patch

Easy to Use

It is an easy and convenient way for children to get essential nutrients. Unlike traditional chewable vitamins, there's no need to worry about kids refusing to take them or experiencing difficulty swallowing pills.

High Absorption Rates

These Multivitamin Patches patches provide a unique way for children to absorb the essential vitamins and minerals they need. The kids multivitamin with iron patches are designed to deliver nutrients directly through the skin, bypassing the digestive system and increasing the absorption rate.

Long-Lasting Effects

The vitamin patches for kids are designed to sustain nutrient release over 12 hours. Children can benefit from essential vitamins and minerals throughout the day.

Safe and Natural

Our wearable vitamin patch is made from natural ingredients and is free from artificial colors, flavors, and preservatives. The vitamin d3 patch makes it a safe and healthy option for children.

Improved Compliance

The Kids Vitamin Patch can be applied once a day and is easy to use, which can help improve compliance in children who struggle to take traditional vitamins.

Suitable for Picky Eaters

Many children are picky eaters and may not consume a balanced diet. The children vitamin patch with iron provides essential nutrients, even if a child is not eating a well-balanced diet

Convenient for Travel

Toddler multivitamin with iron is a convenient option for parents when traveling. It eliminates the need to pack bulky bottles of vitamins and ensures that children receive the essential nutrients, even when away from home.
View full details
Your Body's Best Friend.
Our patches are safe, effective & support your body's needs.

No Fillers
Vegan

Gluten Free
Water Resistant
Latex Free

Activates in Minutes
Kids Vitamin Patch - How it Works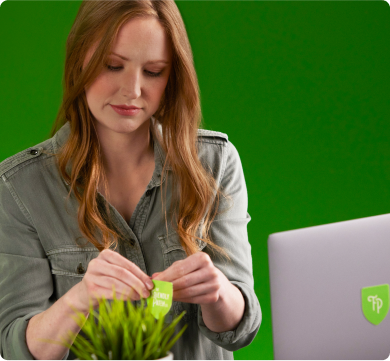 1.Peel
Carefully remove one patch from the sheet by peeling a corner.
2.Stick
Place on a relatively hair-free part of the body. We like the inner wrist!
3.Enjoy!
Soak in the benefits, then replace with a new patch and repeat daily.
Try Our Full Lineup

Our best-selling Variety Pack lets you try all of our unique patch formulas.

Shop Variety Pack
Frequently Asked Questions
Do Vitamin Patches Safe for Kids?

The kids multivitamin with iron patch benefits kids with a list of quality nutrients.

Kids Patch nutrients contribute to:

Growth

Promote brain and heart health

Highly support immunity

There is no artificial flavor or color incorporated in the patch.

It is one of the best and safe options for children to maintain their health.

The patches for kids prevent you from sticking to multiple sources of vitamins.
How Quickly Do Multivitamin Patches Work?

Kids patch works until your body absorbs all the nutrients.

It will take 2 hours to absorb and give the kids consistent nutrient flow.

Kids Patch's high absorption rate allows it to absorb maximum nutrients.

It keeps the nutrient level of your child high.

Kids' patch keeps Children active and healthy.

As long as the patch stays on the body, it will benefit the children until it absorbs all the nutrients.
How Beneficial Is the Vitamin D Patch?

The patch significantly benefits your body and is considered the best. The key benefits of the patch are
. It helps you to improve your focus
. Maintains healthy metabolism
. Boost your memory and improves clarification
. Reduces tiredness and weakness
. Fill the deficiency of essential nutrients and maintains your energy level.
How Does the Vitamin D3 Patch Work?

1. The patch works efficiently by transporting its nutrients into the bloodstream.
2. It maintains the nutrient level of the body, boosts your body's energy, and promotes your health.
3. Once the body receives these nutrients, it accelerates your stamina.
4. The wearable vitamin patch gives you quality time by keeping you active the whole time.
Are Vitamin Patches Better Than Oral Supplements?

The children's multivitamin with iron Contains:

Vitamins C

Vitamin a Palmitate

Vitamin B12,

Vitamin D3,

Vitamin B5,

Vitamin B6,

Vitamin B9,

Potassium Iodide,

Vitamin E-Acetate

Vitamin B7

The toddler multivitamin with iron patch gives instant results after getting in touch with the body compared to pills that take time to go inside and start working.