Regular price
Sale price
$15.00 USD
Unit price
per
Sale
Sold out
The life essentials vitamins are important whether you need an energy boost, Zen peace, or sleep, our Essential Pack has you covered, and we're sticking to that! Get your Friendly Patch fix all at once with our living essentials vitamins Pack! Powerful, plant-powered support lasting up to 12 hours with our Boost, Shield, Zen, and Snoozzze patches—all in one convenient variety pack with important life essential supplements.

Each package contains 8 patches (2 of each variety). The Friendly Patch products are WERCSmart Certified to ensure formulation ingredients and consumer safety compliance. This 3rd party program represents a safety commitment to our customers and our environment. These Plant-Powered patches are made in USA without carriers, no fillers, no artificial flavors, no GMO's. Designed for long wear, it's easy to put on and provides 8-12 hours of continuous benefits, thanks to its time-release technology. Experience effortless comfort with our health patches.

Key Ingredients for The Essentials Pack - Boost, Zen, Snooze, Shield - 8 pack

Ingredients:

Boost for all-day energy


Yerba Mate (4 mgs.) 

Guarana Extract 22% (4 mgs.)

Green Tea Extract (3 mgs.)

B12 complex B (5mgs.)

Caffeine (20 mgs.)

Orange Citrus Fragrance Oil (1 mg.)

Agmatine Sulfate (2 mgs.)

Shield for immunity support


Zinc Picolinate (3 mgs.)

Vitamin C (Ascorbic Acid) (3 mgs.)

Vitamin D3 (2 mgs.)

Pterostilbene (10 mgs.)

Oregano Oil (1 mg.)

Snoozzze for restful sleep


Magnesium BHB (4 mgs.)

Melatonin (7 mgs.)

Ashwagandha (5 mgs.)

L-Tryptophan (3 mgs.)

Lavender Oil (1 mgs.)

Zen for stress relief


Ashwagandha (8.5 mgs) 

Gaba (4 mgs)

Gotu Kola (4.5 mgs) 

L-theanine (2 mgs) 

Hop Flower Power (1 mg)

Magnesium BHB (1 mg) 

Eucalyptus Oil (1 mg) 
View full details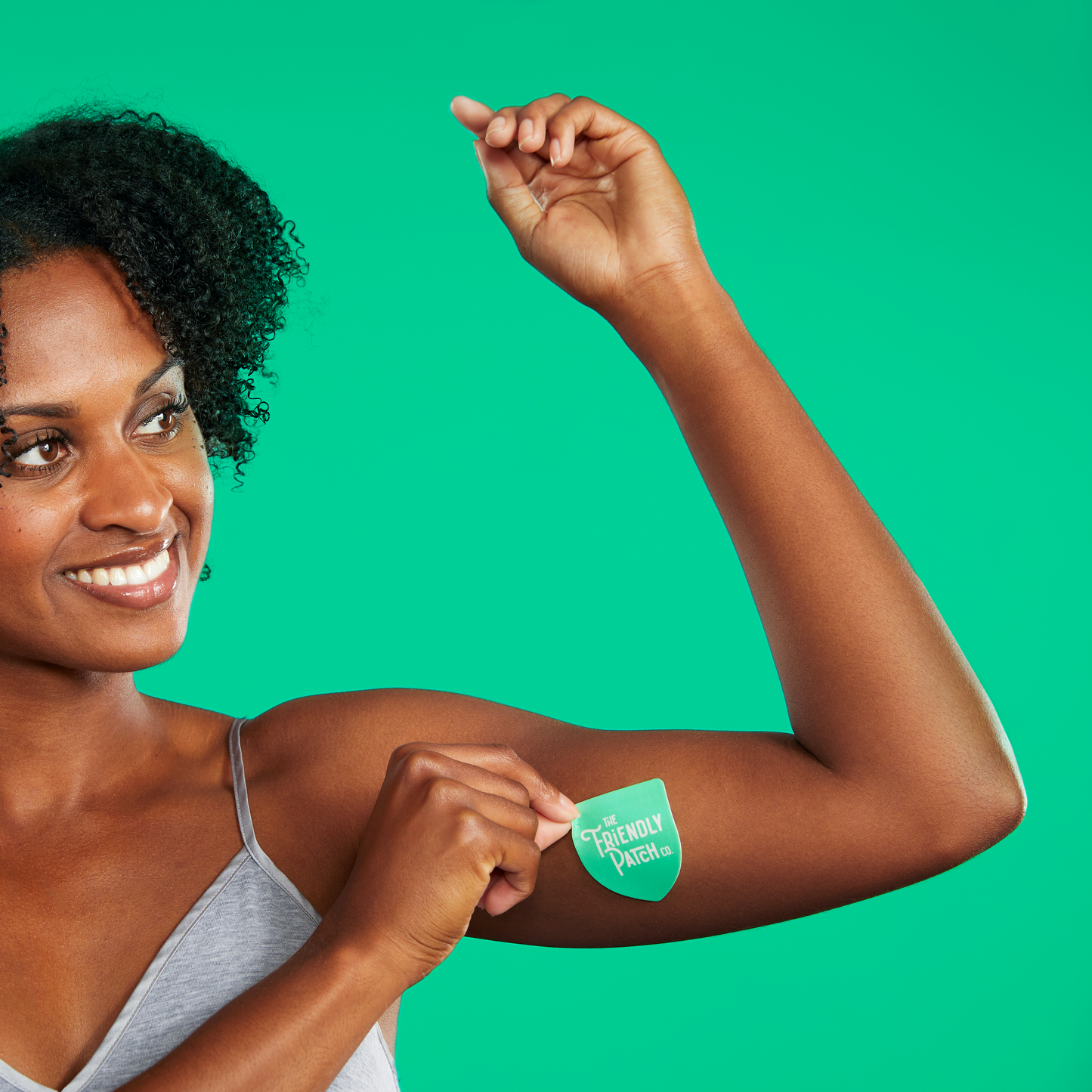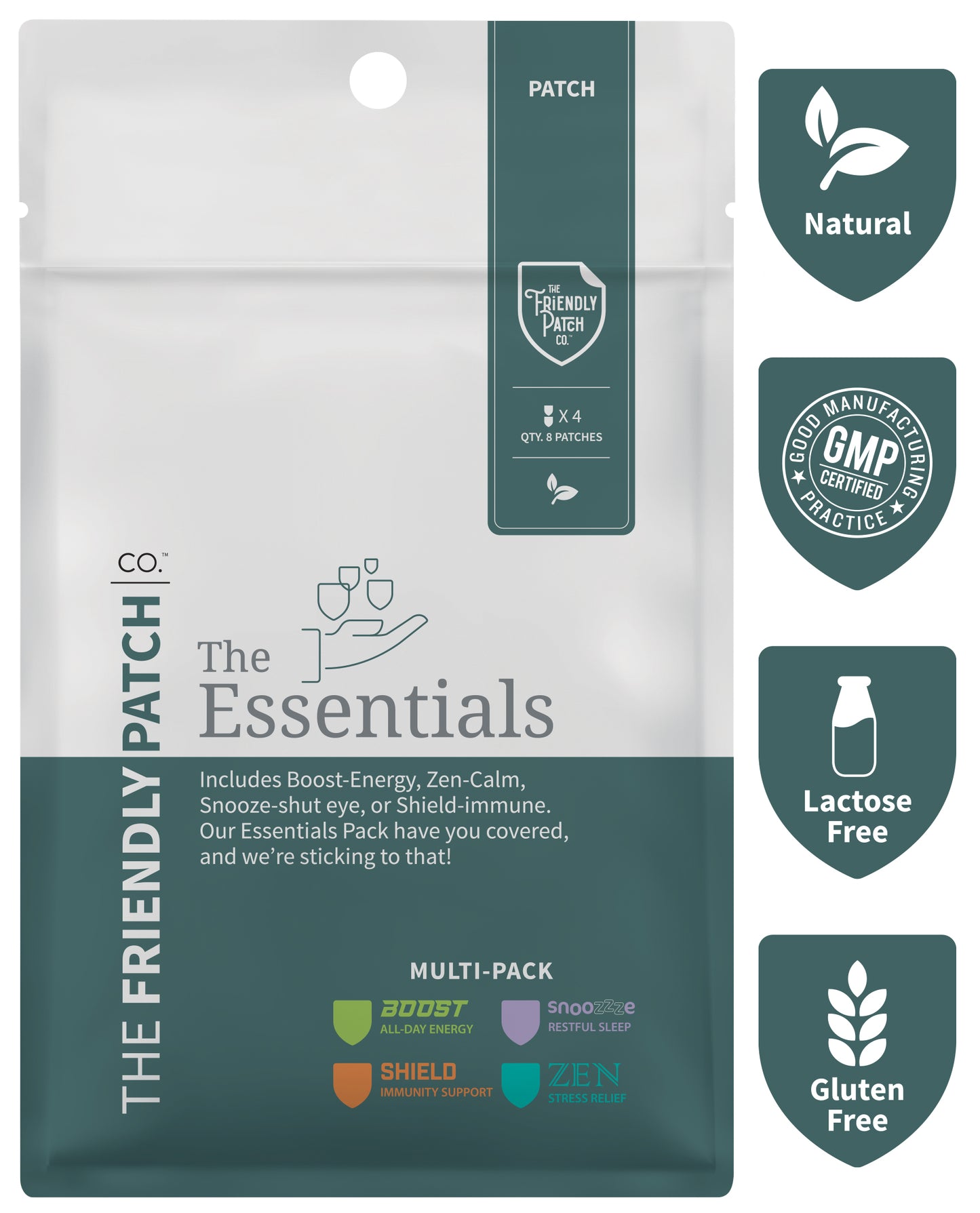 Your Body's Best Friend.
Our patches are safe, effective & support your body's needs.

No Fillers
Vegan

Gluten Free
Water Resistant
Latex Free

Activates in Minutes
The Essentials Pack - How it Works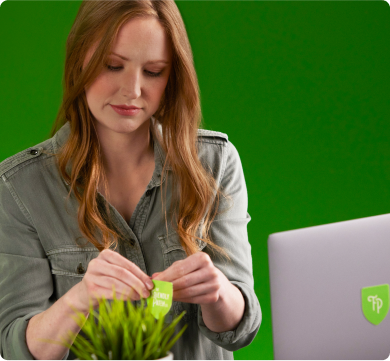 1.Peel
Carefully remove one patch from the sheet by peeling a corner.
2.Stick
Place on a relatively hair-free part of the body. We like the inner wrist!
3.Enjoy!
Soak in the benefits, then replace with a new patch and repeat daily.
Try Our Full Lineup

Our best-selling Variety Pack lets you try all of our unique patch formulas.

Shop Variety Pack
Frequently Asked Questions
Which are better Patches or Pills?

1-Absorption:

Vitamins Patches are better absorbed through the skin rather than the digestive system.

Patches can deliver vitamins directly into the bloodstream through the skin.

Patches are particularly useful for individuals with digestive issues.

Patches may interfere with the absorption of vitamins from pills.

2-Convenience

Patches can be worn for an extended period

Patches do not require frequent dosing

Patches more convenient option for people who may forget to take pills regularly

3- Side effects

Patches can bypass the digestive system and reduce the risk of side effects.

Some people may experience gastrointestinal side effects.

Such as nausea or upset stomach when taking vitamin pills.

It's important to note that not all vitamins can be delivered effectively through patches and that the quality and safety of patches can vary. It's always best to consult a healthcare provider before starting any vitamin supplement regimen.
Why Are Vitamin Patch Essential?

The essential patch is excellent for boosting your energy level.

Patches have much-needed elements of your daily life activity.

The patch helps you to manage your immune defense, peace, and sleep.

The patch soothes inflammation on your skin and protects it.

It also allows the quick absorption of nutrients in the skin.
Which Essentials Vitamins are in Patch?

The patch consists of herbs and high-quality vitamins.

Patch has yerba mate and guarana extract.

Patch blend of fat-soluble vitamins, ashwagandha, lavender oil & more.

These ingredients transfer from your skin pores into your blood.

The patch lasts up to 12 hours and performs multiple effective functions to promote immune system.
Are Life Essentials Supplements Natural?

The essential patch consists of natural nutrients.

A patch does not cause any harm to your body.

The patch helps you get bundles of nutrients from a single patch.

You can improve your brain and heart health with one dose.

The patch has natural ingredients and is safe to use.

The patch prevents you from chronic diseases.
What Are the Daily Essential Vitamins?

Vitamin Patch improves your body's metabolism.

The patch is the best solution to fulfill your health need.

Consult your healthcare provider before using a patch.
What are the Benefits of Life Essential Vitamins?

The patches can manage your sleep pattern and stress relief.

A patch supports a robust immune system and gives an energy boost.

The patch helps improve your short-term memory.

A Patche is maintaining your muscle strength and overall lifestyle.